---
Before & After: Veneers
---
Before
This patient fractured her front tooth. If you look carefully, you can see where tooth-colored composite material had been added to the edge of the adjacent front tooth for length.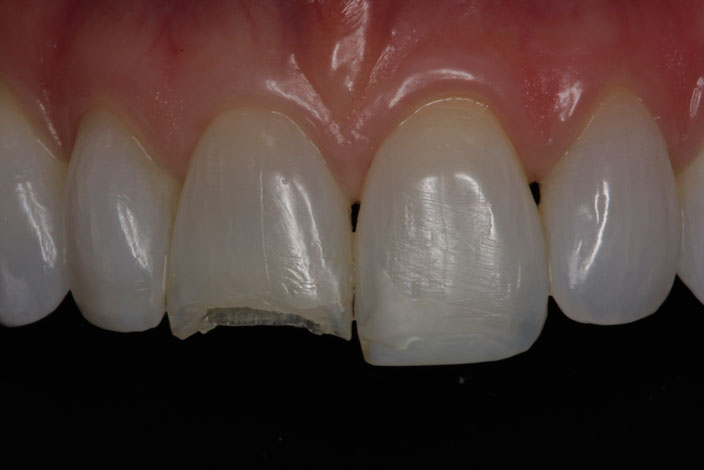 After
Porcelain veneers were placed to restore the strength, form and aesthetics of the two front teeth.
Before
The front bottom teeth had composite restorations at the gumline and incisal edges, which were prone to fracture.
After
If you hadn't seen the before picture, bet you couldn't have picked the teeth with veneers! (There are two).
---
Porcelain Dental Crowns
---
Before
Several teeth with old, large, broken down fillings and weak existing tooth structure.
After
The teeth are restored with porcelain crowns, restoring their natural shape, strength, and function.
---
Before & After: Implant Supported Crown (Posterior)
---
Before
This patient lost three teeth due to a large cyst located around the roots of his teeth. The cyst was removed and implants and abutments placed.
After
Implant-supported crowns were placed, restoring form and function to his bite.