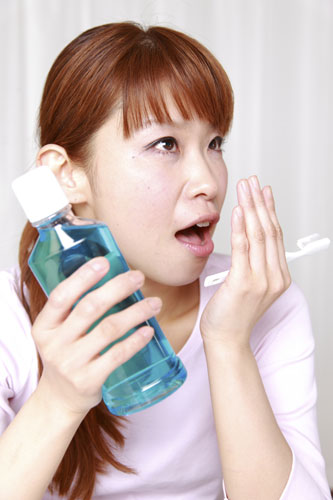 Discovering that you have bad breath may come easily to some, or as a total shock to others, depending on how they find out. If you want to know before you have any type of negative experience, then how are you to know if you have bad breath?

Well, you have a couple of blunt options, or there is the blow in your hand and smell for yourself option.


Figuring Out You Have Bad Breath
A lot of people would prefer to figure out they had bad breath on their own. However, that is not always easy to determine. In cases like these, you can do one of two things.

First, you can ask a friend to smell and ask their opinion of what your breath smells like. Just make sure you don't get offended by them saying anything honest. If you have bad breath, then you need to get your mouth checked out so you can determine the cause.

The better option than turning to a friend, is to ask us as your next dental exam. Most of the time, we will not tell you if your breath is foul unless you ask or are there with a specific issue that may cause breath problems.

However, if you ask us our honest opinion, we will tell you. If there is an issue with your breath, unlike your friend, we can work with you to determine the cause and help treat it.

Do not be ashamed of bad breath. It happens. Just be sure to come in and see us so we can figure out the best method of treating your breath, and any other oral issue that you may have going on. Instead of thinking about bad breath as a problem, think of it as the symptom of a problem.

If you have any questions or would like to schedule an appointment, please call us at (425) 883-8333 today.